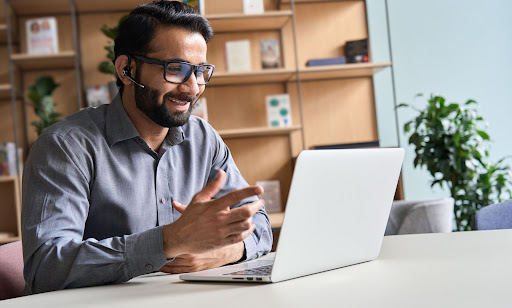 In the dynamic world of real estate investment, staying organized, informed, and efficient is crucial to achieving success. Luckily, the rise of technology has led to the development of a variety of apps tailored to the needs of real estate investors. Whether you're a seasoned investor or just starting out, incorporating these apps into your workflow can significantly streamline your operations and help you make well-informed decisions. In this blog, we'll explore some of the best apps for real estate investors.
1. Zillow:
Zillow is a household name in real estate, offering a comprehensive platform for property search, market analysis, and data insights. As an investor, you can use the Zillow app to research property values, compare prices, and identify potential investment opportunities. The app also provides estimates of property values, rental rates, and historical sales data, helping you make informed decisions about your investments.
2. Awning
Awning's mission is to help property owners and investors start and manage successful Airbnb and vacation rental businesses. We provide a range of services that include finding the best property locations, helping with property purchase, renovation, and furnishings, and providing ongoing management and guest services.:
3. BiggerPockets:
BiggerPockets is a community-driven platform specifically created for real estate investors. The app offers educational resources, forums, podcasts, and articles covering various aspects of real estate investing. It's an excellent place to connect with other investors, share experiences, and learn from industry experts.
4. Mashvisor:
Mashvisor is a data analytics app that provides real-time insights into investment properties. It helps you find properties with high potential for rental income and cash flow by analyzing market trends, property performance, and local data. The app also offers tools for property valuation and investment property analysis.
5. Evernote:
Evernote is a versatile note-taking app that can be immensely useful for real estate investors. You can use it to keep track of property details, capture photos, record notes from property visits, and organize research. Evernote's ability to sync across devices ensures that you have all your important information at your fingertips.
6. LoopNet:
LoopNet is a commercial real estate app that specializes in listing commercial properties for sale or lease. If you're interested in investing in commercial properties, this app can help you search for office spaces, retail properties, industrial spaces, and more. It provides detailed property information, photos, and contact details for listing agents.
7. RPR Mobile:
RPR (Realtors Property Resource) Mobile is an app designed to provide real estate professionals, including investors, with comprehensive property information and analytics. It offers property valuations, neighborhood data, market trends, and even investment analysis tools.
Conclusion:
The world of real estate investing can be complex and competitive, but leveraging the power of technology can give you a significant advantage. By integrating apps like Zillow, Cozy, BiggerPockets, Mashvisor, Evernote, LoopNet, and RPR Mobile into your investment strategy, you can enhance your efficiency, access valuable data, and make well-informed decisions that contribute to your success as a real estate investor. Always remember to assess each app's features and how they align with your investment goals before integrating them into your routine.