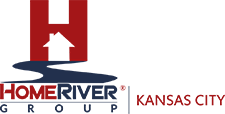 If you have a tenant not paying rent, there are a few steps you can take. But first, you want to check your own records and make sure you really have not received the payment.
Refer to this video from our Boise office or continue reading below…
My Tenant Not Paying Rent: Check Your Records
Check your records. Property managers who use a database or a software system can check the general ledger or any other financials you work with when you're posting rent. In some cases, it can be a simple posting error that's easily corrected. Check receipt books as well, or look for emails that may have been sent letting you know that rent may be a bit late. Doing your due diligence first will ensure you're not missing anything, and it may preserve your tenant relationship.
Avoiding Non Payment of Rent
You can send out rent reminders when the rent isn't paid on time. Let your tenants know that rent was due on the first, but you don't have it yet. You can also remind them that a late fee will apply, if that's referenced in your lease agreement. Any actions you take should be in accordance with your lease.
You can also make a phone call. Contact the responsible party. Talk to any co-signers or co-applicants. Anyone who lives in the property can tell you if rent is on its way or why it wasn't paid. As a last resort, you can contact someone on your tenant's emergency contact list. Try to find someone who can relay the information to your tenant.
Three Day Notice to Pay or Quit
If rent still is not paid after you've tried all these things, you need to process and serve a Three Day Notice to Pay or Quit. You can post it at the property or hand it to your tenant in person. This lets them know that the situation is serious, and they have three days to pay. If three days go by and you still don't have the money, you really have no choice but to begin eviction proceedings. Contact an attorney to help you.
Avoiding late rent payments starts with your tenant screening and the clear communication of your expectations. If you have any questions about rent collection or property management in Kansas City, please contact us at HomeRiver Group Kansas City.