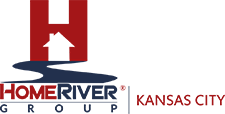 Maintenance costs for rental property can quickly get out of control. Most landlords and property managers do an excellent job of finding the cheapest parts and supplies. That's a good way to manage costs, but there are some other things to talk about. Today, we're sharing a major landlord hack: biannual inspections.
Refer to this video from our Boise office or continue reading below…
Rental Property Maintenance Costs
Save on your rental property maintenance costs by conducting a biannual inspection. It's easy to defer the maintenance needed on your rental property, but that only leads to more expensive and complex repairs. Look ahead at what your property might need. A good way to do that is with a biannual inspection. Not only do you get a good look at what's working at your property; you can begin to prepare for what your property will need.
Preventative Maintenance Saves Money
When a property is occupied, you need to notify the tenant and get their consent before you enter the home and do your inspection. Then, have your inspector go through the house to see what's going to need attention in the near future and in the long term. This allows you to be proactive instead of reactive, and it will save you money and a lot of headaches. Appliances can be easily fixed or replaced, for example. Why wait for the leaky dishwasher to cause a flood in the kitchen?
We would be happy to share all the other ways we save money with maintenance. For help with Kansas City property management, please contact us at HomeRiver Group Kansas City.